The new 4in1 multi-mode usage travel system by Joie offering parents the most versatile pushchair!
If you are a parent, parent-to-be, buying for somebody else or just checking out the latest products on the market, then continue reading for my full honest opinion on the new award-winning Joie Versatrax.
The Versatrax is a multi-mode stroller that's already been awarded the Red Dot award for its excellent design and functionality. What I love about the Versatrax is that it can be used as a complete travel system. From newborns up to toddlers, which is perfect if you are looking for a one type system for all pushchair. The grey fabric paired alongside the brown leather gives a very modern and fresh look accompanied by a super spacious basket underneath. This I was very grateful for. A large basket is something I missed on my old travel system. Having now had this one, I have realised just how much I missed having the extra space underneath. Having a toddler and a baby we all know some days means taking out everything bur the kitchen sink!
The stroller goes down with a one hand flat fold. This works with the seat rearwards, forwards, off the chassis and packs up flat in an instant for quick and easy transportation. The Versatrax is even able to fold down into a compact trolley allowing you to stand the buggy upright.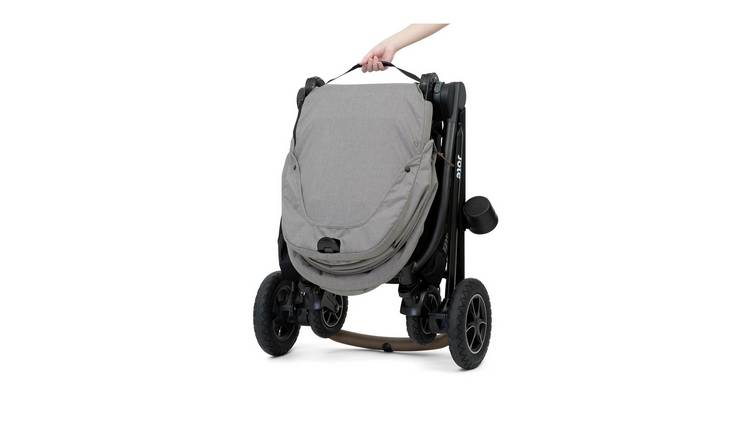 Once your little one has outgrown the carrycot, the spacious seat offers both rear and forward-facing positions. The seat was definitely designed with comfort and safety in mind. The 5-point harness assures extra safety so little ones will be safely strapped in with soft chest pads to assure extra comfort. This seat also has a calf support giving even more comfort for those little legs.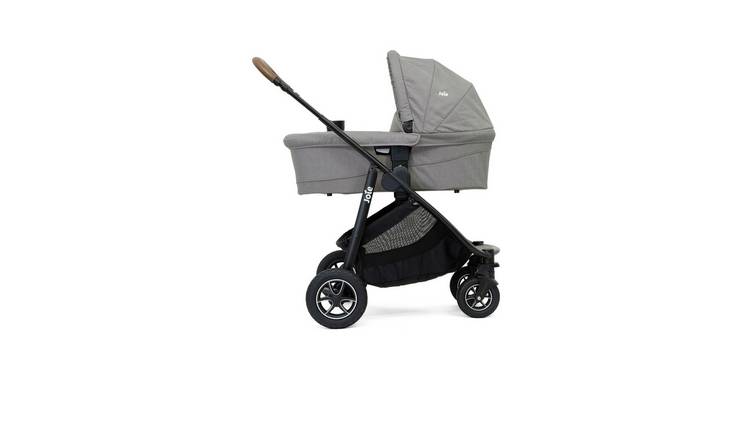 The Versatrax's puncture resistant foam filled rubber tyres will tackle any tricky terrain with ease. Having this alongside the dual wheel suspension and locked brakes, gives for a smooth and safe ride.
The pushchair is priced at a respectable £300, a great investment if you are looking for one product to get you through.
*Pushchair was gifted to me from Joie, however all opinions are my own.