From the time you find out your pregnant, to holding your baby in your arms, having a baby can be one of the most exciting times in your life, and one of the most expensive. During both of my pregnancies, I have received an exclusive Bounty pack called the mum-to-be-pack. The Bounty pack will be available to any expecting mums around the UK, inside these packs you can find a range of information, leaflets, product samples and coupons to be used.
Mum-to-be Pack
The new mum to be pack is super easy to claim, a quick download of the Bounty App, a click of the claim button and you can collect from any Tesco, Asda or Boots store.
The Asda pack (shown above) consists of a pack of size 1 nappies, a sample of Sudocreme, sample washing detergent and softener, a baby vest, sample pack of Asda wipes, and not to forget the buying guide including coupons!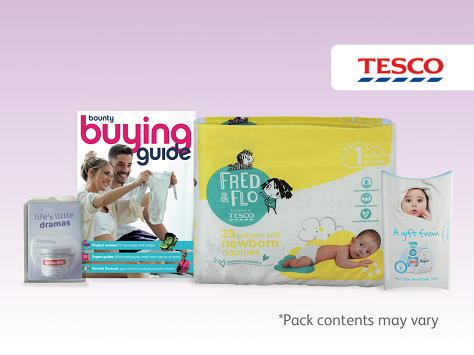 Inside the Tesco pack, there is a sample of nappies, size 1. A sample of sudocreme and a sample of washing detergent and softener. Again this pack will also come with the bounty buying guide alongside a range of informative leaflets and coupons.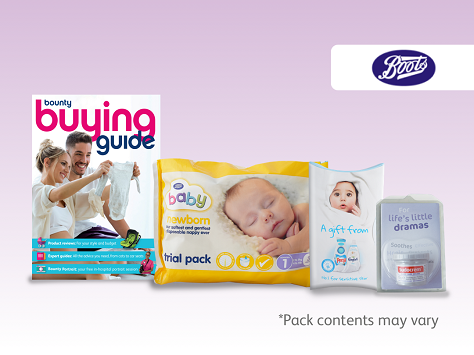 The last Bounty mum-to-be pack is from Boots. This pack contains a pack of nappies, newborn in size; a sample of sudocreme and a sample of detergent and softener. The buying guide, leaflets and coupons will also be included.
The leaflets that are received within these packs are all very informative. They contain information from Savings accounts, too, an application form for child benefit alongside an envelope to send it off.
What I loved best about these packs is that it gives you a chance to trial the products before you buy. Nappies come in a very fair-sized pack consisting of around 25 nappies! I also found out about new products that I have never tried before, such as the Persil and Comfort detergent and softner. I still use these products to this day as I found them amazing and was so glad I came across them in my Bounty pack! It is a great risk-free way of trying products before you buy.
Newborn Pack
The Newborn pack is available to get once you have had your baby. These will be given to you on the hospital ward and is stuffed with try before you buy samples, plus lot's of money off coupons.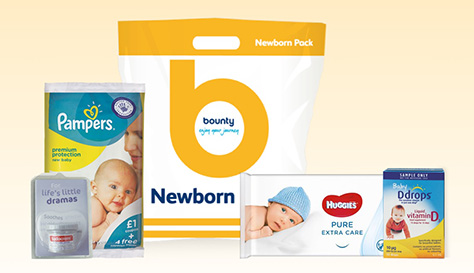 This pack contains a helpful you and your baby guide, to help guide you through your first few months. Money off vouchers and saving coupons to help lower the costs, and also a vast range of products from some fantastic brands.
These packs are such a valuable item for expecting mums. You can find new products you never knew about, trial products before you buy, helpful guides to ease the buying and the things I loved most…. A very very important leaflet regarding a serious illness, with signs, symptoms and how to act in case of emergency. As we all know, having a newborn can be very expensive, so Bounty is a great way to try products risk-free. These packs are distributed to 45,000 new mums every week, allowing charities to reach virtually all new mums with this vital information.
To access the Bounty App Click Here and receive your pack today!
*This post is a paid partnership with Bounty, however all opinions are my own*